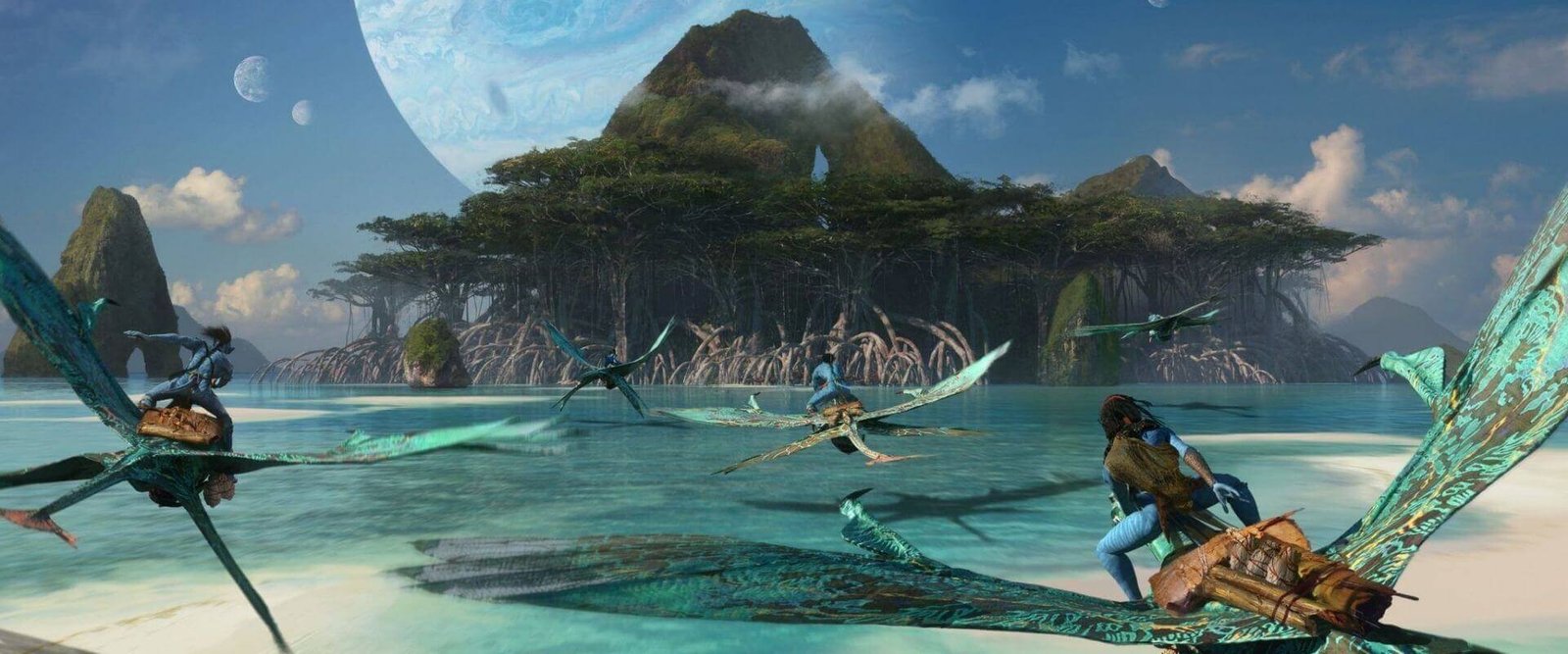 Best VFX Institute in Dehradun
We all remember what a blockbuster hit movie Avatar was when it hit the theatres in 2009. Moreover, in India, ever since 'Bahubaali' was released, people came to know the instrumental role of the VFX industry in the success of any mega- film project. Beyond any doubt, the Indian VFX industry witnessed a massive boost after the release of Bahubaali, which grabbed the eyeballs of some major movie industries across the globe. The amplification of India's in-house VFX studios such as FX studios, Light House Animation Studios, Zentrix, etc, testify to our mark of excellence in this space as well as our expanding eminence.
On that note, the VFX industry poses some magnificent employment opportunities for talented youth today. Hence, for those who are scrambling hard to become VFX experts, Doon Digital Gurukul has concluded to become an unequalled pioneer in facilitating the Best VFX Course in Dehradun. With our astutely designed professional course and the magnificent mentorship of our seasoned faculty, enthusiasts can pursue a dream career of their choice in the VFX industry. Thereby, carve a niche for yourself in this space by developing some unbeatable skill-sets to walk the road to your aspired destination.
A glance at the course and its significance
As a prodigious VFX Institute in Dehradun, DDG has stepped up to lend the wings of success to the aspirants who are in the quest to make a lucrative career in the VFX industry. Our industry-oriented courses are structured to ensure the students with a robust infusion of core creativity and technical efficiency in terms of VFX software application.
This domain requires an individual with steadfast visual awareness, artistic competencies, conceptualization and designing of the finest special effects, splendid interpersonal skills, and considerably more. Basically, it's all about converting imagination into reality to ensure effortless engagement of the viewers with the content.
DDG has fairly comprehended these aspects that led it to bring a unique course offering for those in need. Our well-developed infrastructure is enriched in every piece of equipment to provide enhanced hands-on experience and practical skills to our alumni. Our administration has left no stone unturned to establish an institution of high-quality standards to become a motive force behind the student's surging success.
Course syllabus and other key highlights
For DDG, its alumni are the valued representatives of its exemplary vision. Here, students are offered extensive lessons that impart theoretical as well as practical erudition to assist them to chisel a path to their envisioned future. The whole curriculum of the course revolves around instilling the nuances of the VFX industry within the students alongside ensuring holistic growth concerning their personality development. Talking of the syllabus and topics of this exclusive animation and VFX course in Dehradun, one can effectively dive into the pool of knowledge and be benefitted from —
History and Introduction of Animation
Portfolio Formation
Video Editing and Composting
Character Modelling
Digital tactics— Lighting & Texture
Media Encoding
Final Cut Pro
Rotoscopy
Movie Merchandising
Job opportunities and salary package
Today, VFX courses have gained mass popularity across our country where this field is mushrooming with excellent job offers. Print & publishing houses, advertising agencies, Graphic design studios, Multimedia production studios, Web development studios, e-learning enterprises, etc, are in ceaseless search to offer lucrative jobs to qualified, talented, and skilled individuals. And after undertaking the finest VFX training in Dehradun being offered by Doon Digital Gurukul, one can secure a job in the industry as —
Computer graphics manager
Layout development artist
Modelling artist
Animator
Texture artist
Environment artist
Lighting artist
Regarding the payroll and salary packages, it may vary as per your choice of option for regular employment or be a freelancer. Although, the pay scale has been estimated to be around 3 lakh to 4 lakh per annum depending upon the core skills and experience of the candidate. In line with this, we also ensure campus placement for our students where they can get recruited hand in hand to embark upon their journey towards success.
On completing the course, you will become a job-ready professional who could join a film studio, animation studio, graphic design company, or gaming studio.
The Visual Effects course in Dehradun by Doon Digital Gurukul is specially designed to develop the artistic and technical skills that make you a professional in the respective field.
Eligibility and application process
Anyone who has completed his senior secondary education can go ahead to undertake this course. Moreover, our insightful administration has also introduced a correspondence course facility where one can pursue this exemplary program while continuing other educational courses side by side.
And for the application process, one has to take the plunge on our entrance exam to proceed ahead with the admission procedure. After that, the shortlisted students have to prove their 'know-how' in an interview session with our key personnel. Later, the procedure will be followed by document verification, after which, an applicant will be allotted with suitable batch.
What is the qualification for VFX?
Predominantly, the minimum educational requirement to consider a VFX course is 10+2 where no specific percentage is mandatory. Moreover, many institutions with eminent repute do ask for the undertaking of entrance exams and a few skill-sets. And in case one needs to enter the VFX industry without any proper education, it still is feasible but most of the entrants prefer these exclusionary programs to make the best out of this industry.
Is VFX a good career?
Undoubtedly, VFX offers rewarding and satisfying career prospects to an entrant despite the industry being competitive. At first, you can take your first step in this industry by being a VFX trainee or assistant, and then, you can just keep upgrading your competencies and seek better opportunities to climb the ladder of success. Just try to grab as much of the hands-on experience in this space while ensuring good networking. Henceforth, you can carve the best career for yourself as this industry is flourishing with golden opportunities.
Is VFX hard to learn?
We won't delude you to untrue notions. VFX is quite tedious to learn as it requires immense proficiency, practice, and experience to become a successful VFX professional. It has been seen that even a veteran with over 15 years of experience claims he is still learning in this space. Thereby, your yearning to learning can take you to a better place in this industry as consistency is a must to stay in the game.
How much money does a VFX artist gets paid?
In India, a VFX artist can easily bag a paycheck of around 20k to 25k depending upon the abilities and experience of the respective individual. As a fresher in the industry, one might have to start from a minuscule amount of 15k but with the skill development and experience accumulation, one can easily grab a salary package even more than the software engineers! With the increasing demand for daring productions among the audience, the VFX industry has witnessed more cash flow that has opened a gateway of lucrative employment options for aspirants, making it a marvellous employment sector.
Which software is the best for VFX?
For those who strive to develop some stunning visual effects and prove their proficiency as VFX professionals, there is an array of software and digital tools specially designed for this purpose. Considering beginners, Blender VFX, Krita, Hitfilm Express, 4D cinema, etc, could be instrumental to form, edit or enhance any imagery. Leveraging these software tools, one can easily infuse the common effects in the creations such as Bullet time, Digital Composting, Stop Motion, Matte Painting, etc.